Sign up now: 1.877.299.7070
COVID-19 (Coronavirus) & Pandemic Planning.
Accutel ® Helps with Conferencing Solutions for Business – Keep your employees connected
REQUEST A CALL BACK
COVID-19 (Coronavirus) & Pandemic Planning. Accutel ® Helps
Track real-time updates from our site with the John Hopkins Coronavirus map
Accutel's Audio, Web, and Collaboration platforms are in demand and are helping organizations mitigate the impact of Corona-19 and related fears.
In the wake of mandates issued to employees to halt travel plans and or work from home, traffic across its Accutel platform has increased significantly.
Our services are available without a contract and volume guarantees. We provide 24 x 7 friendly support. 
Pandemic causes such as Severe acute respiratory syndrome (SARS), which hit in the early 2000s, and today's COVID-19 or the Coronavirus are driving both public sector and corporate users globally to move to online working vs. attending an office.
Accutel has been a helpful partner for over 20 years.
CRYSTAL CLEAR QUALITY MATTERS
We deliver High Definition or HD audio quality, HD video, and a great mobile app that will set up meetings and invite participants in seconds. It is an ideal solution that can be quickly set up to accommodate emergencies or mass pandemics.

Please choose from one of our three plans or start your free trial risk-free.
If a picture is worth a thousand words then Web Conferencing will add game changing visuals to your meetings.
Learn More
Audio Conferencing is a technology tool that drives productivity. It creates the framework for planned and spontaneous meetings that connects the right people to get things done.
Whether you need to connect just a few participants or hundreds, we have an audio conferencing solution that will work for you.
Learn More
Streamed Media & Web Casting
Through the magic of Accutel's Media infrastructure, your call can be streamed over the Web with one quick link.
Different from Accutel's other services, Web Casting is a broadcast tool. It's a one way communication out to an audience like You Tube or TV. Super easy to access from any device, anytime, anywhere.
Learn More
We can make video conferencing easy for your business. Easy to understand, easy to use and easy end user adoption.
We are really really good at working with our customers on understanding their business requirements, their current drivers and understanding the people that will be key to a long term successful video strategy.
Interested in our Video Conferencing Solutions? We cater to all sizes!
Learn More
Emergency Remote Worker Solutions for Unified Voice, Email & Messaging
Accutel provides low-cost Cloud IP-PBX voice solutions for offices and clients with distributed locations. We include the phone systems and everything you need to handle calls professionally, control communication costs, and stay connected everywhere.
Additionally, Accutel provides Microsoft 365 and security to connect people and information in an intelligent new way.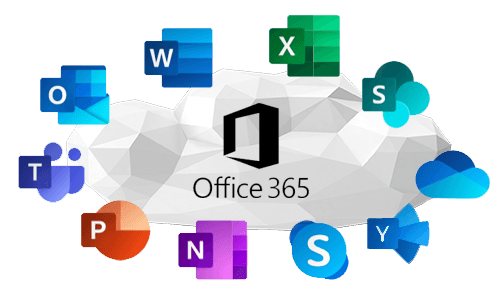 Learn More
We understand the importance of a flawless Event Call and we have the knowledge, experience and technology to make you shine.
We offer traditional event calls, web-casting, web conferencing, video bridging that is all supplied by experienced experts to ensure a flawless event every time.
Learn More
Thinking about using a Free Conference service? Think again! Especially in an emergency.
Security matters

There is no such thing as 'free,' so when you look at how the providers of various "free" platforms operate, you quickly realize that they are doing something (ultimately with your data) that you don't want. 
Avoid them
. 
As a host, both you and your unknowing guests are putting critical phone numbers, contact information, and recordable content into their 'open domain' – all without your consent (or the consent of your guests). 
The more sophisticated operators are carriers themselves leveraging imbalance techniques and high-cost local phone numbers that actually 'block' some of your most critical users from dialing in.
John Hopkins Coronavirus map courtesy of Johns Hopkins Center for Systems Science and Engineering
Rapid implementations, no extra charges, fast support turn-around.
Sign Up Today & Start Saving Money.
Get 300 minutes free when you sign up now.